Hey, all! It's the last week of July which means there's only a month left of summer before school starts. I know, half of you are plugging your ears...but if you're here, chances
are, it means you're just like me, doing a happy back-to-school dance!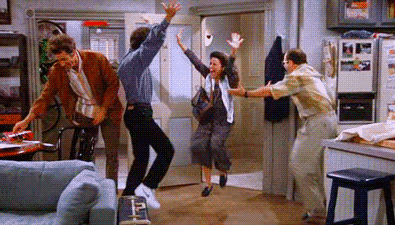 I still have a few more weeks before I can get back into my classroom to set up for my new batch of kiddos, but the wheels are already turning in my mind. What should my theme be? Should I make any changes to my classroom management system? What activities will I lead the first week? Have I spent too much money at the Target Dollar Spot? How can I make this year better?
To answer all of these questions (and more!), I decided to wind down this last month of summer with a special Back to School series to share with you some of my favorite ideas and inspirations for the school year. First up, we'll be talking about how I manage classroom jobs...
Like many of you, I'm very active on various Facebook groups geared specifically for primary teachers. Time and again, I see other teachers post the same question: "What do you do for classroom jobs?" This seemingly simple classroom staple has educators all over the globe stumped, and for good reason. What jobs are appropriate for my students? How often should I rotate? What if I keep forgetting to assign new jobs? How do I keep things fair? As a new teacher, I found myself often wondering, Is all this effort even worth it?
Of course, you all know the answer is a resounding YES! Classroom jobs build a community of learners and teach valuable traits like responsibility, leaderships, and independence. Even though I realized this, my traditional, weekly-rotating classroom jobs set up was flat out not working for me. Some jobs were too boring; there weren't enough roles for each student every week; I couldn't keep track of who held which job; and of course...I never remembered to rotate! I needed a change. In the middle of a Pat Quinn RTI seminar, it finally hit me...my classroom didn't need jobs. It needed careers!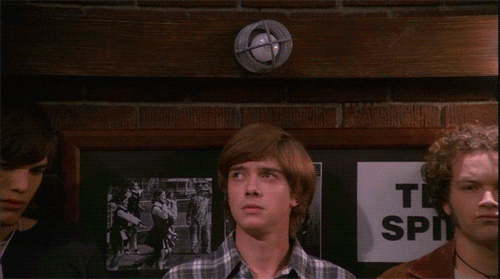 One of the most important things we do as teachers is prepare our students for the "real world." I'm always trying to keep this in mind as I plan my lessons, and in this case, my classroom structure. As an adult, I don't rotate to a new job each week...I chose to be a teacher because it's a career I fell in love with. More than that, I was trained (and am still being trained) to be an educator, and had the natural skills to make a pretty darn good one (if I do say so myself!). I wanted to apply this same idea to my classroom jobs.
I've found that the key to a successful RTI classroom is establishing the proper environment from the very first day of school. Throughout the year, my students will find that their day-to-day assignments may differ from their neighbors'. Their friend may use special tools to learn, while they're completing the same task with only a pencil. I want my kiddos to understand that fair and equal are not always synonyms in my classroom. As one of my favorite professors always reminded me, "The most important thing to have in education is not equality, it's equity." Classroom Careers became a simple way to establish these ideals. Assigning students to a job they are best fit for (rather than rotating) allows students to realize that each child has specific skills and needs.
During the first few weeks of school, I keep an eye out for each of my students' "special talent" and pair it to a Classroom Career. My animal lover trains to be our Veterinarian. One of my tidy friends becomes the Custodian. The child obsessed with our computers and tablets is named our Technician. Each student is matched to a job that "fits!" Little by little, each of my students is hired for a Classroom Career.
Upon being hired, each student is presented with a certificate at morning meeting, and their name is added to our Classroom Career bulletin board. As you can imagine, this is a Very Big Deal in Room 11. I hire the kids one, two, sometimes three at a time. This builds the anticipation! Who will be hired next? What will my job be? How can I show my teacher that I'm ready to start my career?
Almost all jobs have job training. I use morning work time or the few minutes before dismissal to show students how to correctly complete their job each day by modeling the job myself or simply showing them where certain supplies are kept. This is a simply task that usually only needs done once or twice at the start of the year. Remember, we keep these jobs all year...after all, they reflect each child's special skill!
I've found that my students take more pride in their job knowing they were picked especially for it. They also come to rely upon themselves and each other more quickly. Instead of asking me how to draw a cat, my students consult the Artist. When we turn on our projector, the Electrician silently gets up to turn out the lights. In the chaos of a child falling and scraping their knee, my Doctor knows to quickly fetch a band-aid or ice pack from my desk. If the ringing classroom phone interrupts my lesson, my Secretary knows to answer and direct the call, allowing me to continue teaching.
With their roles established and permanent, my classroom runs more smoothly. No longer do I waste time picking an eager volunteer to run a paper across the hall, for this is the job of my Delivery Person. My standard end-of-the-day chores, like shutting the windows, emptying my desk garbage, and passing out papers are now taken care of by my Widow Specialist, Garbage Person, and Mail Distributor. These minutes saved give me more time to work one-on-one with students or plan for the next day, while also instilling a sense of responsibility in my students.
Two years ago, I said
adios
to traditional, rotating classroom jobs and I haven't looked back since! Interested in trying Classroom Careers for yourself? Check out my
Classroom Careers set on TpT
, a steal at just $4.50! In addition to learning about all 22 Classroom Careers, you'll be able to download the four sets of job cards with matching name cards and headers to make your Classroom Career bulletin board. You'll also earn access to pre-made, editable certificates for your newly hired students. The entire set is editable, and includes various sizes of print outs in color and B&W. Just click
HERE
to get started!
Just for you, I've also created a freebie for you to preview the set. Check out this new addition on
TpT
by clicking
HERE
. Even if you're buying the set, you'll want to check out this freebie as well! It features my brand new Classroom Career application for students to apply to their favorite careers.
What do your classroom jobs look like? Is there a career I've missed? Sound off in the comments below. I'm off to the mall for some more back to school shopping...see you next week for the second edition of my Back to School series, all about Meet the Teacher night!