I may be a bit late but...Happy New Year! I hope you had a restful, relaxing, much-needed winter break. Personally, I spent my time off wedding planning with my fiance. We are so excited for what this year will bring for us!
Coming back from break has always been hard for me...and not just because I have to start wearing real pants again. I always hit the hard realization that half of the school year is over and start to panic. Are my students halfway to their reading goals? Have I covered enough standards? Will we meet our SLO? My natural reaction is to come back in January with my eye on the prize, hitting the ground running and never looking back.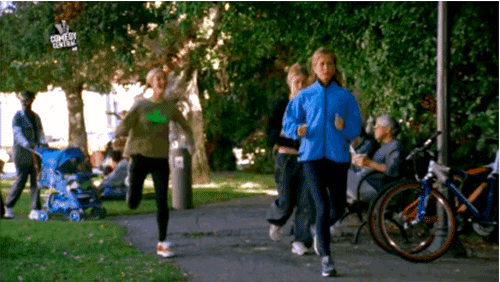 While I may have had good intentions, I was always met with resistance from my firsties. Who can blame them? They come back from break refreshed...but also wildly out of routine. This year, I slowed it down for our first couple days back, in hopes for a better transition. Check out these awesome FREEBIES for some winter fun and an easy transition back into your normal routine!
Here in Ohio, if there's one thing I can guarantee for each January, it's snow. Lots and lots and LOTS of snow…which makes
snowmen
the perfect theme for the month. We are also learning about
cause and effect
this month in first grade, which was the inspiration for this fun writing project.
One of my favorite snowy read alouds is Maureen Wright's
Sneezy the Snowman
. In the book, Sneezy gets too cold out in the snow, and tries – hilariously but unsuccessfully – to warm himself up. Each time he tries something new to get cozy warm, he melts! This book, of course, is the perfect inspiration for cause and effect writing.
First, students build their own snowman head using a white paper bowl, a half sheet of black construction paper, and a scrap of orange construction paper. I do not provide them with a pattern for this...their snowmen turn out much cuter and more unique this way!
Next, we work together to build a "cause" list...all leading to the effect of, "My snowman melted!" We first start with the examples from the book: He drinks hot cocoa. He sits in a hot tub. He stands by the fire. We start building on the list using our own imagination. I encourage my students to think outside the box and pretend their snowman is alive, like Sneezy, Frosty, or Olaf. This gets them thinking outside the box, and also stirs scientific discussion. What makes cold things melt? Heat! What produces heat? The sun! A hair dryer! A volcano! Our list then serves as a word wall for their writing.
I then give my kiddos this simple print out of a melted puddle (get it for FREE at the link below!). Some have a blank sheet and others get a sentence starter. They have just enough room to write three to five sentences, explaining how their snowman (or snowwoman!) melted.
This brief writing sample gets them back into the swing of things without exhausting their poor little hands (or minds!). I add a few staples to attach the head to the puddle and boom! Our melted snowmen are ready to be displayed.
Looking to make your own melted snowmen? Find the freebie on my TpT
HERE
!
Later in the day, we eased our way back into math with this easy craftivity. Back in December, my best friend and fellow teacher down in Texas sent me photos of this beyond adorable craft that she created with her preschoolers, perfect for shape recognition. I was determined to modify it into a first grade activity!
Up to this point in the year, we have focused almost entirely on addition and subtraction skills. Adding an addition and subtraction review to the craftivity made the project perfect for first! Students sat on the carpet with whiteboards, markers, and erasers. We studied the chart, and solved each math problem to find out how many pieces we needed to make our melted snowmen. For example, we started with an easy subtraction problem to find out how many pieces of blue paper we needed (one!). Once we solved this, we returned to our seats, grabbed a blue piece of paper, wrote our names on the back, and returned to the carpet once again to solve the next fact. We then moved on to the next problem.
Breaking the project up like this gave kids a little break between each math problem. What they didn't realize is that they were still working on their math skills while working on their melted snowmen!
Again, I don't give the kids a pattern for this. I think their projects turn out much cuter this way! This project is the perfect way to transition into more rigorous academics, and ease the students back into routines and procedures after break.
For the full directions and easy printable guides, get the freebie on my TpT
HERE
!
How do you transition your students back from a long break? Sound off in the comments to share your ideas!